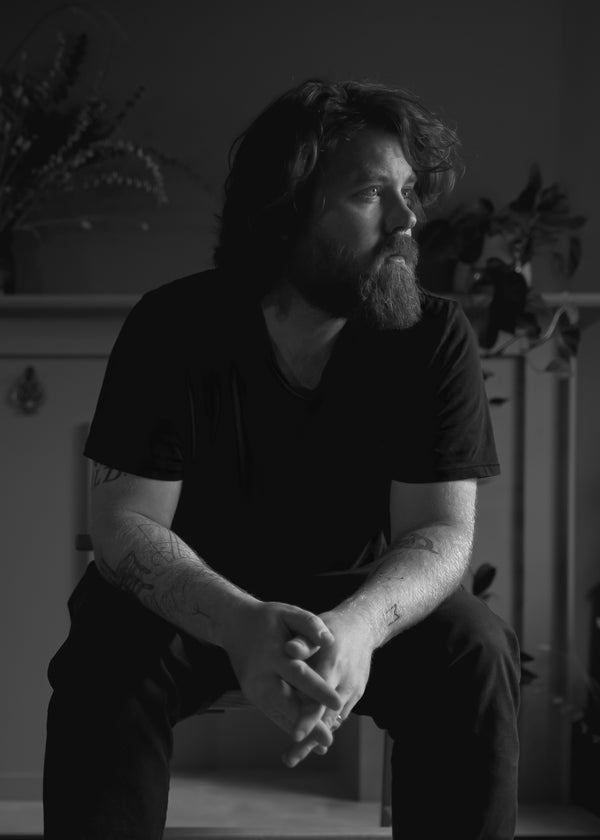 MEET WILLIAM
I was raised in London, UK surrounded by cultures that made art accessible and valued creativity. I was inspired to think critically, design based on necessity, and grow through that process. This way of thinking has scaffolded every significant moment in my life: from studying Fine Art & Design to pursuing furniture making. I continue to troubleshoot the fundamentals of ergonomic design and functionality.
Moving to Canada and creating a home with my partner inspired by mid-century functionality has been the catalyst for developing Woyote. It has forced me to honestly appreciate what is beautiful, practical, and necessary.
Working in a variety of multifaceted workspaces has motivated me to approach the process with great care, respecting the most intricate details. I have made most of the pieces in our home and consequently lived with them. I attentively examined how specific design decisions interacted with our daily movements and whether they affected certain actions negatively or complimented them. Through this process, I have come to understand how to make with great empathy, creating space for life without sacrificing elegance.
Woyote is the culmination of a lot of things, but mostly my desire to harness materials and experiences to improve the functionality of the home and contribute to intentional living through quality goods. I design and make multi-purpose pieces with sustainable Canadian materials intended to last generations, utilizing time-tested processes I've developed over many years of making. Every piece is a reflection of something I've grown with, improved, and refined over time. With great respect for the art and labor of making, I hope to share those pieces with you, so you can invite elegance and purpose into your home.
Cheers,
William